DIE CASTING China MANUFACTURER

 
If you are looking for dependable aluminum die casting China manufacturer with High pressure die casting  service who offers you competitive price, high precision dimension, good service and quality for aluminium (aluminum), zinc, or magnesium die casting, then we are surely a China die casting manufacturer partner you are looking for to fulfill all your die casting needs.
With quality service and state of art technology, CNM China die casting manufacturer indeed claim in providing high quality pressure die casting including aluminum/zamak/magnesium alloy castings to our customers all over the world.
Why our China die casting manufacturer is your best choice?
To work with our China die casting manufacturer, we don't just stop at taking your order and delivering your die casting products. We are there for you at every step right from your preferred selection of aluminum die casting, Zamak die casting (Zamak 2, Zamak 3, Zamak 5, Zamak 8) or magnesium die casting products and services to post-order phase. In brief, once you become our customer, we are with you every step on the way.
Our expert team of customer care service executives conducts an end-of-project review, measuring ourselves against defined performance criteria and utilizing your feedback to identify the desired changes. Solve all of issue for your products develop requirement until the perfect result.
How Do We Achieve Excellence in Our China Die Casting Services?
As mentioned before, CNM China die casting manufacturer team work shoulder-to-shoulder with you up front, in the design and development phase, to make sure the most innovative and creative solutions can be implemented that match your needs and expectations.
The expert team from our die casting manufacturer will review all of part design issue, mold manufacturing issue, or any potential problem and bring all of issue together and report to you, to make sure our die casting performance is fulfilling your expectations and we could have the best status of  die casting products at the first mold trial.
After first die casting mold samples, we will analysis your products issue base on your requirement, measure all of dimensions according to 2D drawing and improve the die castings issue or part design issue to meet your requirement, during this time we will trial the die casting mold and send you the new casting samples from time to time until you 100% satisfied.
During the time from mold manufacturing until you approval the final die casting parts, we will stay with you as a team player, to work with you on every step, to make sure that you will be happy with our die casting company and our die castings.
Whether it's your normal magnesium/zamak/aluminum die casting needs or your automotive die casting requirements, try us to believe us! And we assure you long term reliability, and quality. You are welcome to send us your requirement for quotation by sales@thediecasting.com
ALUMINUM DIE CASTING
The presentation of die-casting aluminum returns to 1914 when aluminum was concocted for the first time. Despite the fact that die casting was grown path, harking back to the 1800s, yet just amalgams of different pieces of tin and lead were utilized. Be that as it may, aluminum upset the entire idea of this stunning procedure.
Aluminum Die Casting parts are of incredible use in different industry parts and all the more so in the avionic business where exactness and top-notch items are of most extreme significance. These items are utilized in building both little just as the significant segments in the flying business.
Further, Aluminum Casting parts are utilized both in the business just as critical military area (in military aircraft and so forth). The purpose behind this is basic – they are practical arrangements and offer extraordinary outcomes.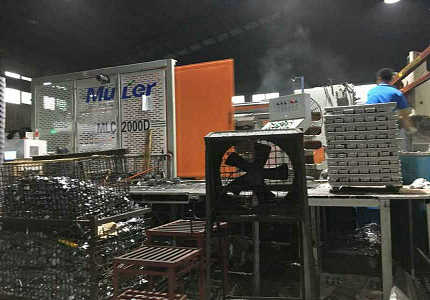 Aside from being financially savvy, the segments produced using aluminium die casting are moreover arranged to persevere through cruel climate conditions and expanded harms. Another most significant explanation behind utilizing aluminum items in an airship is that the metal is similarly less expensive than different metals that are die thrown. In addition, aluminum can possibly gel with different metals so as to offer sturdiness and much adaptable.
Aluminum is Ideal for Die Casting:
The explanation behind the developing prominence of aluminum in die casting aluminum industry is for its lightweight and hostile to erosion properties. Aside from that, this metal has high dimensional solidness for complex shapes and flimsy dividers. High warm and electrical conductivity, just as the capacity to withstand high temperatures has made aluminum die casting a very much wanted alternative nowadays.
Cold Chamber Machines and Aluminum Die Casting:
Typically chilly chamber machines are utilized for die-casting aluminum, aluminum accompanies high softening focuses. The procedure includes emptying liquid metal into a 'chilly chamber,' or round and hollow sleeve.
This should be possible either physically by a hand scoop or by a programmed spoon. The subsequent stage includes fixing the virus chamber port and constraining metal into the bolted die at high weights with the assistance of a powerfully worked plunger.
Computerized machines in Die Casting:
Aluminum Die casting nowadays has improved a ton and manual activities have properly supplanted robotized quality control. Today there is a wide range of sorts of machines used in die casting strategy, which can make your work simple, spare your time and increment your efficiency.
While some die-casters utilize different apparatuses to grease up dies, spoon metal into cold chamber machines some use them to incorporate different capacities like extinguishing and trimming castings.
In any event, for changing Casting machines and guaranteeing unfaltering castings there is a chip nowadays. You can obtain metal speed, shot bar position, water driven weight and some other information through these machines. At last, every one of these aides in appropriate measurable examination in quality control.
Appropriate planning for quality Aluminum Die Casting:
Aside from utilizing mechanized machines, forgetting the correct Aluminum Die casting products it is important to have an incredible group of planners who take legitimate consideration to work together with casting specialists. This is a basic right during the beginning times of planning so as to get quality last item in the long run.
This additionally helps in chopping down pointless consumptions during the tooling and the creation stage in Aluminum die Casting. Structuring and legitimate arranging consistently bring about appropriate execution, which thusly gives items that are of value and have a longer timeframe of realistic usability.
Need die casting China service for your project? Contact our China die casting manufacturer now, we will offer you the best price and high quality.